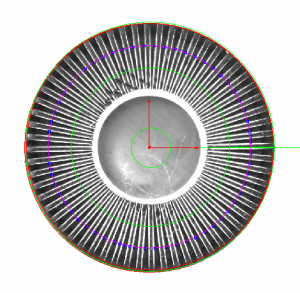 Many people think that a washer is a simple stamped part, but this is no longer the case.  With the increase tolerance requirements for todays products, a washer is anything but simple.  While each of our inspection machines are designed for a wide range of parts, we have worked with a lot of different washer manufacturers to produce a high speed, high precision washer inspection machined designed to the fit the needs of manufacturers.  Whether you are producing standard washers, conical washers, belleville washers, wave washers, or any type of custom washers, we have a turn-key inspection system designed specifically for washers.
Here are a few common defects we see requested on washers today:
ID / OD
Concentricity
Surface defects
Markings

Stamp Marking
Laser Marking

Clips out of the part
Character Recognition
Height
Bent parts
Deformed parts
Hardness/Heat treat Verification
And More!
Click on the machine you are interested to get a brief description.  To see more information, click on the "Read More" link inside each machine description.
Washer Inspection Machines: