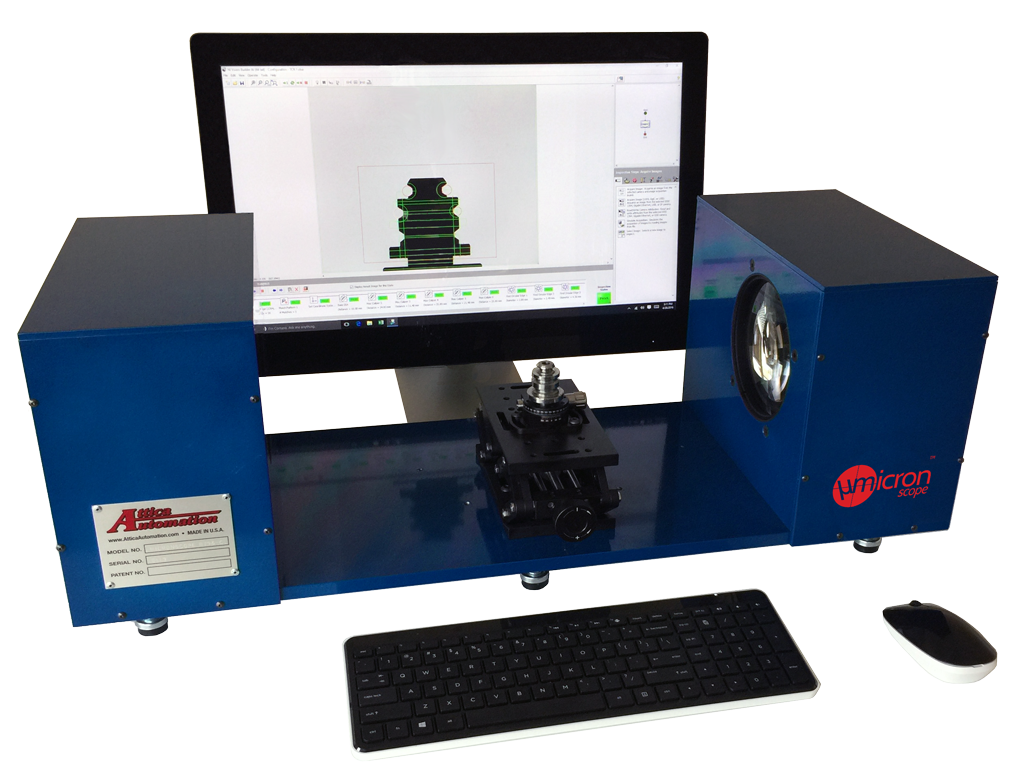 Micron
Scope™
First Piece | Production | Quality Lab
Welcome to the premier first piece inspection system designed to incorporate the latest in precision vision technology, creating an easy to use quality instrument.
The MicronScope™ is a low cost, precision inspection system designed for first piece / first article inspection.  This tool removes the need for traditional measuring tools, and it allows you to inspect your product quickly and accurately. With a full featured set of inspection tools, you now have the ability to check virtually any feature of your part.
Once the part is programmed into the system, the operator has the ability to recall the program at any time.  The operator places the part on the precision turn table,  chooses the part number in question, and click inspect.  The machine then measures all features, displays all the results, and enables a pass or fail indicator.  All of this takes place within milliseconds!
On average, the estimated time to perform a first piece inspection is reduces to 1-2 minutes!